Blog Design
Math Blogs
Donna over at the Math Coach's Corner has some great ideas about developing conceptual understanding and fluency in students. She also has some great freebies, products and workstations to help your students learn math. She is the coach you wish you had in your own school!


I love the ideas presented here and the focus on conceptual understanding rather than rote memorization. We share similar philosophies about the best way to develop a students' math education


Lucy over at Kids Math Teacher is a blogger as well as an author of children's math literature. If you have seen my Monday Math Literature series you can understand why I like following Lucy's quest to publish her math literature books.
Other Elementary Blogs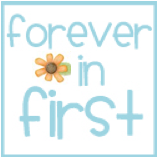 Tammy over at Forever in First is one of the most inspirational teacher bloggers I have seen. Her Saturday Sayings posts are always one of the highlights of my week.


Linday over at Primary Inspiration is full of great ideas for teaching a variety of subjects. She has some amazing products and great freebies as well!




Here are some of my FAVORITE blogs